About James Longstreet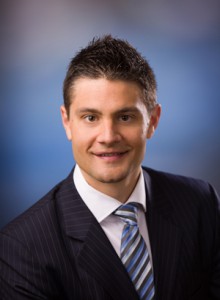 I would like to introduce myself and share with you my business philosophy for those who might consider my services.
My wife Belinda and I have been married for over 10 years and we have two beautiful boys, Kayden and Atlin. As a family, our Christian faith is a very important part of our lives and we are blessed to part of a great church family here in Calgary. We are very active as a family and enjoy the outdoors and many activities including camping and skiing and a variety of others, and of course spending quality time with friends and family. As our boys are growing up, everyday with them is a blessing.
I made the move from Ontario to Alberta in 2008 when I started to work in the financial industry. For nearly two decades I have had a strong passion to educate myself about the history of money, about the global economy and how it works and how to protect and grow wealth and my education continues as we currently live in a world with significant risks and it is very important to learn how to navigate these risks and how to protect your hard earned wealth in these markets. I have a strong passion for helping people develop a Solid Financial Plan (Five Pillar Wealth Management System) that covers all the core issues of conservative wealth management, tax and estate planning, asset protection, and introducing clients to the appropriate Experts in my Business and Client Network. I continue to help business owners, professionals and families achieve their wealth objectives through strategic planning and diverse solutions.
Fivefold Wealth Management (FWM) Vision
Our vision at FWM is to be a full service and one stop solution provider for most Canadians with their financial and insurance needs. Being Insurance brokers we can hand pick the best solutions from many of the top Canadian Insurance and Investment Companies. Helping people develop a Solid Financial Plan that covers all the core issues of Conservative Wealth Management (tax strategies, estate planning, asset and income protection, wealth growth and income options). We are committed to helping business owners, professionals, individuals, and families with many of our unique wealth strategies. FWM`s commitment to you is that you will be respected and receive timely service. Integrity and trust are absolute keys in our client relationships. We are committed to ongoing education for our clients through quarterly e-Letters and communications that we provide throughout the year. One of FWM strengths is our strategic business relationships with Accountants, Legal Specialists, General Insurance Brokers, Mortgage Brokers, and Exempt Market Product experts that we can draw upon to solidify your wealth plan. Our goal is to grow the company and continue to develop a strong team approach and provide excellent service.

James Longstreet is registered as a Dealing Representative in British Columbia, Alberta, and Ontario through Axcess Capital Advisors Inc. an Exempt Market Dealer (EMD) registered in the provinces of British Columbia, Alberta, Saskatchewan, Manitoba and Ontario.
James is also Life Insurance licensed in British Columbia, Alberta, Saskatchewan and Ontario.